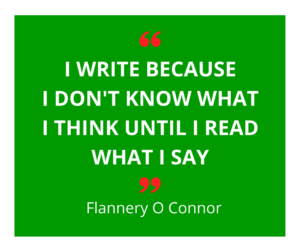 Tempted to try our next Creative Writing for Beginners class? Have a read. The latest testimonials are in from the January creative writing class – thank you maggots!
"I loved the course. Niall was amazing as were the other participants and I revived my thirst for writing. I went into the course with an idea I had started writing about. It was due to our "non-compulsory" homework for the course that a TV show proposal I wrote ended up getting commissioned for a pilot by a TV station. Everyone had different interests in the course, which is what made it so much fun and it was really laid back. Couldn't recommend it more to get your creative juices flowing. I did it for the craic and it delivered big time."
"It was stimulating, engaging and great fun. Well facilitated. I grew in confidence with each passing week."
"I have already recommended your course. This was a great experience. It stretched my abilities and gave me confidence to carry on scribbling. Keep up the good work."
"I really enjoyed the course, its was so much fun and it motivated me to get my creative juices flowing again."
"Very good. Great to do the course with a mixed bunch of people but with a common interest. Great fun."
Read more about the next Creative Writing course starting June 6th in Temple Bar. Contact us on 01-496 7021 or 087 374 4926 or email us at actthemaggot@gmail.com to reserve your place.