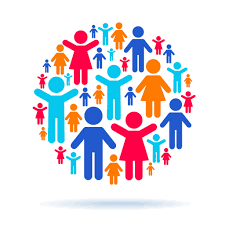 "Amy facilitated a 2-hour team building / energising session for 50 colleagues and it was an outstanding success. The group quickly lost their inhibitions and everyone got to know each other in a completely new way. Above all everyone smiled and laughed throughout the session which was talked about for weeks afterwards. Amy followed the brief given to her and I would have no hesitation in recommending Amy if you want to inject some energy and fun into your team." Frank Keating, Pensions Administration Manager, Aon Hewitt
See our sister site www.amyredmond.ie for more information on work of this nature.
We will tailor-make something special for your staff, whether it is a 90-minute energising break-out session to break up a conference or a morning/afternoon team-building session with a little more depth & structure, let us know. We design and deliver half-day to two-day packages in Team-building, Mindfulness, Improvisation, Creativity and Innovation, Leadership training, Effective Communication, Role Play, Theatre of the Oppressed, Listening Skills, Assertiveness, Vocal Production techniques, Public speaking and Presentation skills.
Whatever you choose to focus on, you will be guaranteed your team will leave the sessions with a spring in their step and a better understanding of themselves and their colleagues. Email or give us a call to tell us about your group and we will figure out interesting, quirky sessions.
Call Amy at 01-4967021 or 087 374 4926 or send us a mail to actthemaggot@gmail.com outlining what you want for your team.
It is always better to pick up the phone and tell us exactly what you imagine!